Andy Yau, Top Realtor, Lists Impressive 3-Level Colonial in New Hampshire
Rochester, New Hampshire – June 7, 2023 –
Andy Yau, a distinguished realtor ranked among the Top 25 in New Hampshire by Fast Expert, proudly presents a remarkable property at 30 Blue Hill Road in Rochester. This magnificent 3-level colonial home spans over 3048 square feet and is located in the highly sought-after Blue Hill neighborhood. Its located on a corner private lot, with trees encompassing the home from 180 degrees. As the housing inventory remains significantly lower than the previous year, prospective buyers face increasing challenges finding their dream homes. Currently, there are only 18 single-family homes available in Rochester, with a mere 1250 single-family homes in the entire state.
The homeowners of 30 Blue Hill Road exhibit exceptional pride and passion for their residence. Andy Yau, upon visiting the property, was astounded by the meticulous landscaping efforts undertaken by the homeowner. The home features a comprehensive 16-zone irrigation system with 84 heads. Additionally, three custom architectural ponds with streams, a bridge, a granite retaining wall, a large granite bench, a sitting area, and a Pennsylvania field stone further enhance the property. The garden boasts an impressive variety of trees, including dawn redwoods, Japanese maples, black gum, weeping purple beech, Yoshino cherry, and gold thread cypress, among others.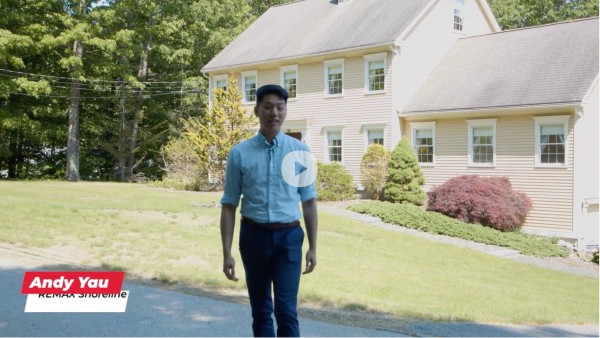 "I was truly amazed by the impeccable front exterior of the home," Andy Yau remarked enthusiastically. "The upgraded molding on the windows and doors added a touch of elegance. Walking up the Belgian cobblestone walkway with Caledonia granite steps and entering through the custom Chautauqua Woods mahogany double doors, I knew I was in for something special."
Inside the residence, the sheer size of the home is awe-inspiring. The large family room boasts cathedral ceilings, full-length windows, and an exquisite chandelier that captivates all who enter. The formal dining room, with its patio doors leading to the back deck and spacious backyard, offers an inviting atmosphere for entertaining. The kitchen is flooded with natural light through its five large windows, complemented by hardwood floors and a striking hanging chandelier. A cozy fireplace adorns the living room, adding warmth and charm. Moreover, the third floor boasts a bonus room with the potential to be finished, further increasing the above-ground square footage.
Prospective buyers will be impressed by the combination of grandeur and meticulous attention to detail showcased at 30 Blue Hill Road. The captivating landscaping, luxurious interior features, and sought-after location within the Blue Hill neighborhood make this property a rare gem in today's competitive real estate market.
For more information or to schedule a viewing, you can contact Andy Yau at 603-969-6216.
Media Contact
Company Name: RE/MAX Shoreline
Contact Person: Andy Yau
Email: Send Email
Country: United States
Website: www.andycyau.com