Artic Advertising Corporation introduces Super Bowl and Pro Bowl Services to its Mobile Billboard Marketing Solutions
Nevada-based provider of innovative marketing solutions, Artic Advertising Corporation, announces the introduction of Super Bowl and Pro Bowl campaigns for businesses in Phoenix and Las Vegas
Artic Advertising Corporation is again showing its ingenuity and versatility in providing cost-effective, result-driven marketing solutions to businesses across industries as the company announces the introduction of Super Bowl and Pro Bowl to its mobile billboard marketing service. The company remains one of the most-sought advertising agencies in and around Nevada, standing out for the use of a combination of strategies that help businesses enhance engagement with their target audience without breaking the bank.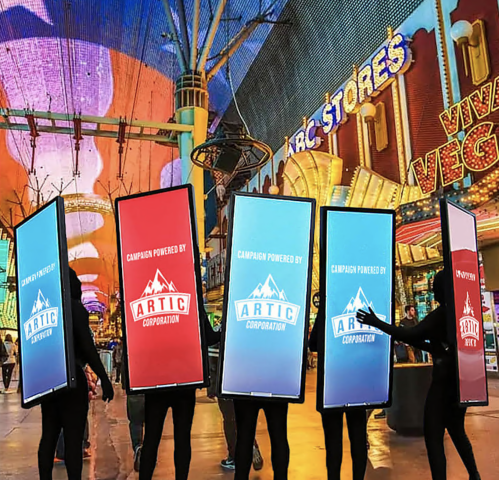 The world of marketing continues to evolve, with technology playing a significant part in the growth of the multi-billion-dollar industry. In a related development, hundreds of marketing companies have emerged to meet the needs of different categories of organizations. Despite the growth of the advertising industry and its increasing popularity and evolution due to digital marketing, businesses still struggle to effectively communicate with their audience. However, the Artic Advertising Corporation team is looking to change this narrative, by offering a blend of different marketing techniques to deliver the best experience to clients, as substantiated by the Super Bowl and Pro Bowl advertising strategies.
Artic Advertising Corporation is offering an opportunity for businesses to promote their brand on two of the biggest platforms available in the sporting world – the Super Bowl and Pro Bowl. According to a report published by Statista, the 2022 edition of the Super Bowl, which was one by the Los Angeles Rams was watched by 99.18 million viewers in the United States alone. Consequently, businesses looking to reach their audience have an amazing platform to achieve this goal and advertise at the event to be hosted at State Farm Stadium in Glendale Arizona – the home stadium of the Arizona Cardinals.
To learn more about mobile billboard marketing as well as other groundbreaking solutions offered by Artic Advertising Corporation, including the Super Bowl and Pro Bowl strategy, visit – https://articadvertisingcorp.com/.
About Artic Advertising Corporation
Artic Advertising was founded in 2015 to provide top-notch marketing services to businesses, with wildposting as the primary medium. Headquartered in Nevada, the company has grown and evolved in a relatively short while, with as many as 400 locations active nationally at any given time, and the integration of campaigns combining several media elements to deliver the engagement, measurability, and word-of-mouth effect required for business success.
Media Contact
Company Name: Artic Advertising Corporation
Contact Person: Gary Parks
Email: Send Email
Phone: 702-418-3320
Country: United States
Website: https://articadvertisingcorp.com/