Creative Spotlight: Samie Betia on Design Thinking and Shaping Purposeful Brands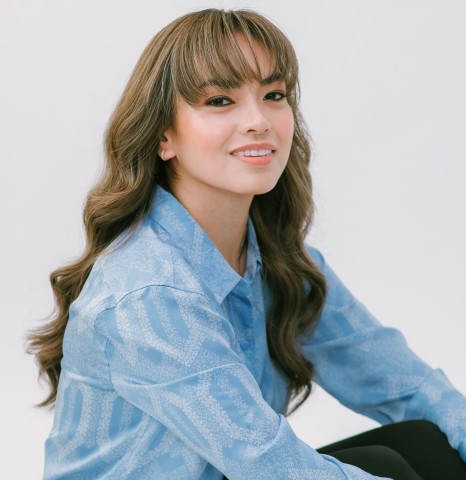 Design Thinking and Public Relations practitioner Samantha "Samie" Betia credits her Philippine roots and values as her primary source of creative inspiration in working with a diverse set of industries – from food and beverage, retail, utilities, startups, and non-governmental agencies.
At 28, Samie has tackled challenges in the areas of public relations, branding, and sustainability. She started her corporate journey in stakeholder engagement and communications at a water infrastructure investments firm based in Manila. Years of working in a company that serves a basic need to communities gave her purpose and fulfillment and fueled her determination to collaborate only with brands that contribute to the attainment of the Sustainable Development Goals (SDGs).
Prior to her corporate career, she did freelance work in media channels along with copywriting and hosting gigs. In 2022, she gained entry into the Cannes Lions School, only the second Filipino to do so in the history of the Creative Academy. She is currently an MBA candidate based in Phoenix, Arizona and balances her time as a grad school student and part-time branding consultant for local and multinational companies.
The concept of Design Thinking provide companies with the necessary tools and frameworks in establishing their brand identity amid a rapidly changing world. Because the reality is that despite skills and resource gaps everywhere, the planet is moving onward and deeper into the digital era where things can seem touch and go. How can businesses thrive in a hyper-connected world? Does it require reinventing the wheel?
Samie believes that for brands to stay relevant, they need to engage in human-centered design, an innovative process that guides companies toward defining long-term direction based on a sensitive grasp of users' real-life problems. From analyzing stakeholder needs to solve a problem until you are able to ideate, test, and prototype a vision to make it a reality.
It is a concept that may not be entirely novel but its freshness lies in recognizing the profound role of empathy in providing new ways of seeing. In seeking to understand the users' perspective instead of prescribing what business entities think users should experience, companies are able to shine a light on where the problems truly lie.
According to Samie, the end goal of brand building should be to sustainably add value to consumer needs and encourage others to practice big-picture thinking. Applying this framework involves generating ideas (no matter how seemingly bonkers at first), creating tangible representations of those ideas, bringing the vision to life, and continually returning to users for feedback and testing — not necessarily in that order. By digging deep and not merely pulling out quick fixes from an assortment of tired interpretations, design thinking becomes an ever-evolving and oftentimes non-linear process that must connect back to the human being at the core of the experience. The result? Strategic solutions that the world actually cares about.
For design thinking and branding inquiries you may reach Samie Betia via LinkedIn at www.linkedin.com/in/samanthabetia
Media Contact
Company Name: Cannes Lions
Contact Person: Samie Betia
Email: Send Email
Country: United States
Website: https://www.canneslions.com/