Oladapo Ogunjobi Launches The 1st Augmented Reality Artworks From Africa – The 1111 Project
Multitalented artist, Oladapo Ogunjobi, announces the launch of The 1111 Project, a visual artistic expression of eleven art pieces to inspire people across age groups worldwide.
Oladapo Ogunjobi, otherwise known as Ouverture, has made history by releasing the first-of-its-kind Augmented reality artwork from Africa, Lagos, Nigeria titled The 1111 Project. The 1111 Project was created to "express relatable real-life experiences" in different forms to enhance viewer engagement and ultimately inspire the audience. Ouverture leverages technology to offer a combination of limited-edition art prints, NFTs, Virtual reality, and Augmented Reality.
"Every artwork on this project is a part of my life story and I'm happy I've been able to share this with you. I designed this project for individuals of different works of life. From the astronaut to the supermarket cashier, The 1111 Project is designed for you." – Oladapo Ogunjobi "Ouverture."
Art is often described as a way of expressing one's opinion about a subject. Over the years, the world of arts has evolved, with technology and its emergent solutions helping creatives to deliver exceptional works for art enthusiasts. However, Oladapo Ogunjobi might just be taking the experience to a whole new level with the release of The 1111 Project.
Inspired by the idea of "possibility," the collection aims to illustrate the limitless capabilities of humans and how thin the line between imagination and real life can be, using numbers to symbolize human experiences. The 1111 Project includes 11 photographic prints created using systematic abstract imaging, animation of the eleven artworks for an extra layer of meaning to be viewed through the Augmented Reality app, EyeJack, and a limited NFT collection of 11 copies each available on Opensea. The 1111 Project also has its own 'Record', a written, humorous and insightful digest on everything it offers, including behind-the-scenes, AR interviews with Ouverture, exclusive details on the artworks, prints, Virtual Reality, Augmented Reality, and a host of others.
The 1111 Project has gained global prominence, with the works already in the homes, offices, and spaces in more than 11 countries and 30 cities.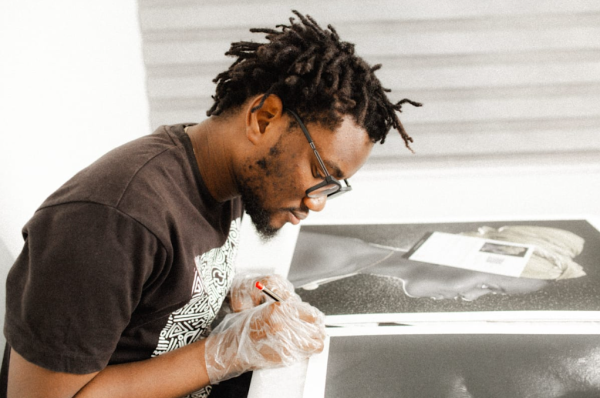 To learn more about The 1111 Project and its several interesting aspects, visit – www.the1111project.com. Ouverture can also be found across social media, including Facebook and Instagram.
Media Contact
Company Name: Dapoouverture LTD
Contact Person: Oladapo Ogunjobi
Email: Send Email
Country: United States
Website: www.the1111project.com