4 Professional Tire Pressure Monitoring Systems Anyone Can Get From VESAFE On Amazon
VESAFE is one of the most popular brands for TPMS on Amazon.
TPMS is a device that measures the air pressure in a vehicle's tires. It can be installed on any type of vehicle, including cars, trucks, RV, and buses.
As one of the top-rated and best-selling brands on Amazon, VESAFE has recommended 4 of their Wireless Tire Pressure Monitoring Systems for you to choose from. You can also visit their brand store for more!
VESAFE Wireless Tire Pressure Monitoring System
The VESAFE TPMS is a universal tire pressure monitoring system that can be used on most vehicles. This device is equipped with advanced water-proof sensors, 5 alarm modes and supported by 2-year battery life.
It provides precision data on real time LCD display, which is an easy way to monitor the tire pressure and the different alarms provide helpful notifications for drivers.
Simply plug in the cigarette lighter and it's ready to work. It also provides a USB port for your extra charging needs.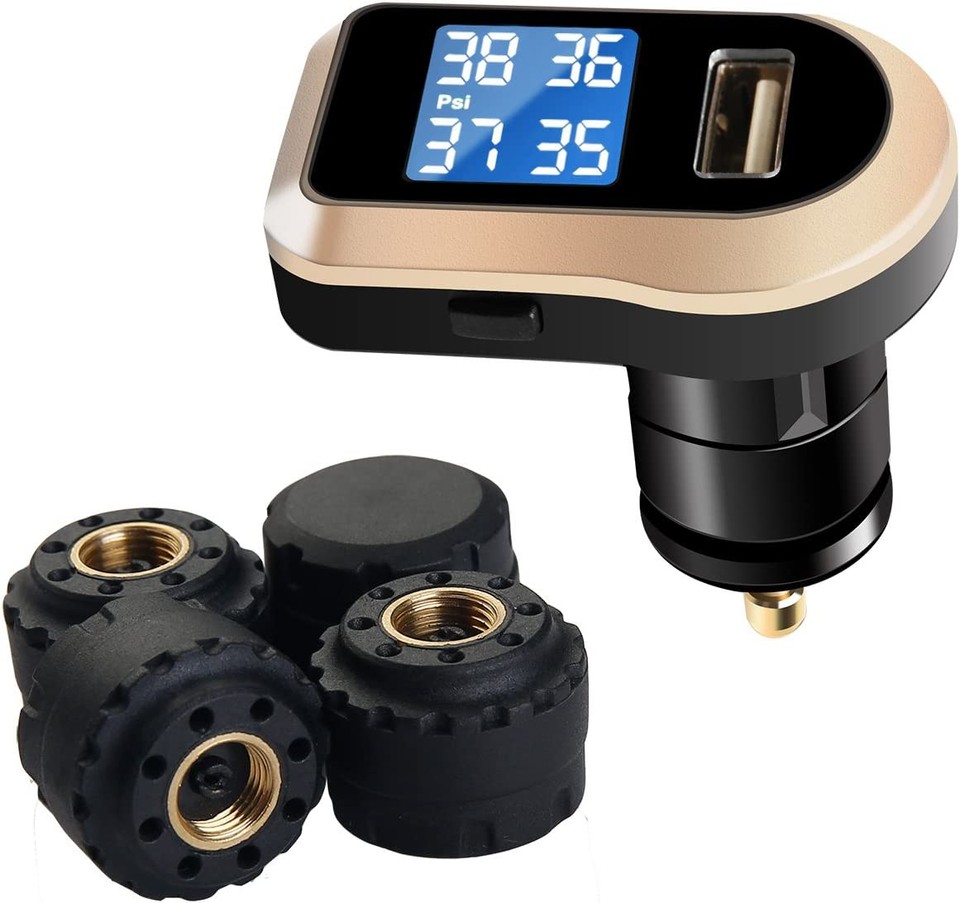 Vesafe Universal Solar TPMS
Vesafe Universal Solar TPMS is a solar powered tire pressure monitoring system. It has a long battery life up to 2 years and it can be easily installed on almost any 4-wheel car. It comes with 4 DIY external cap sensors that are anti-theft and waterproof, accurately monitoring the pressures and temperatures of 4 tires so you can receive real-time datas to make sure you're driving safely.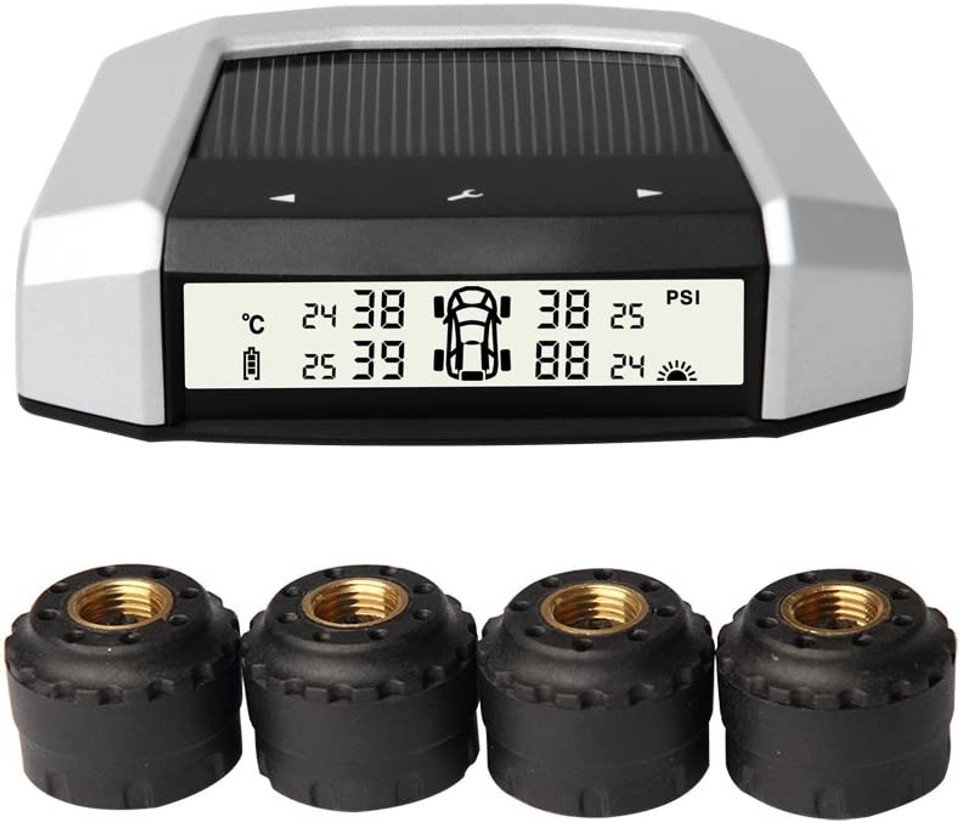 VESAFE TPMS with 8 Sensors for Large Vehicles
VESAFE Wireless Tire Pressure Monitoring Systems (TPMS) with 8 Anti-Theft sensors are especially designed for large vehicles like RV, trailer, coach, motor home, fifth wheel trailers and more. This TPMS provides real-time monitoring on pressures and temperatures for more tires and sends the datas wirelessly to a transmitter for display on an LCD screen.
While its display screen is bigger, the driver doesn't have to stare at it all the time for It will give audible and visible alert if anything goes wrong.
Don't forget to click on the 20% coupon before you add this TMPS to cart on Amazon!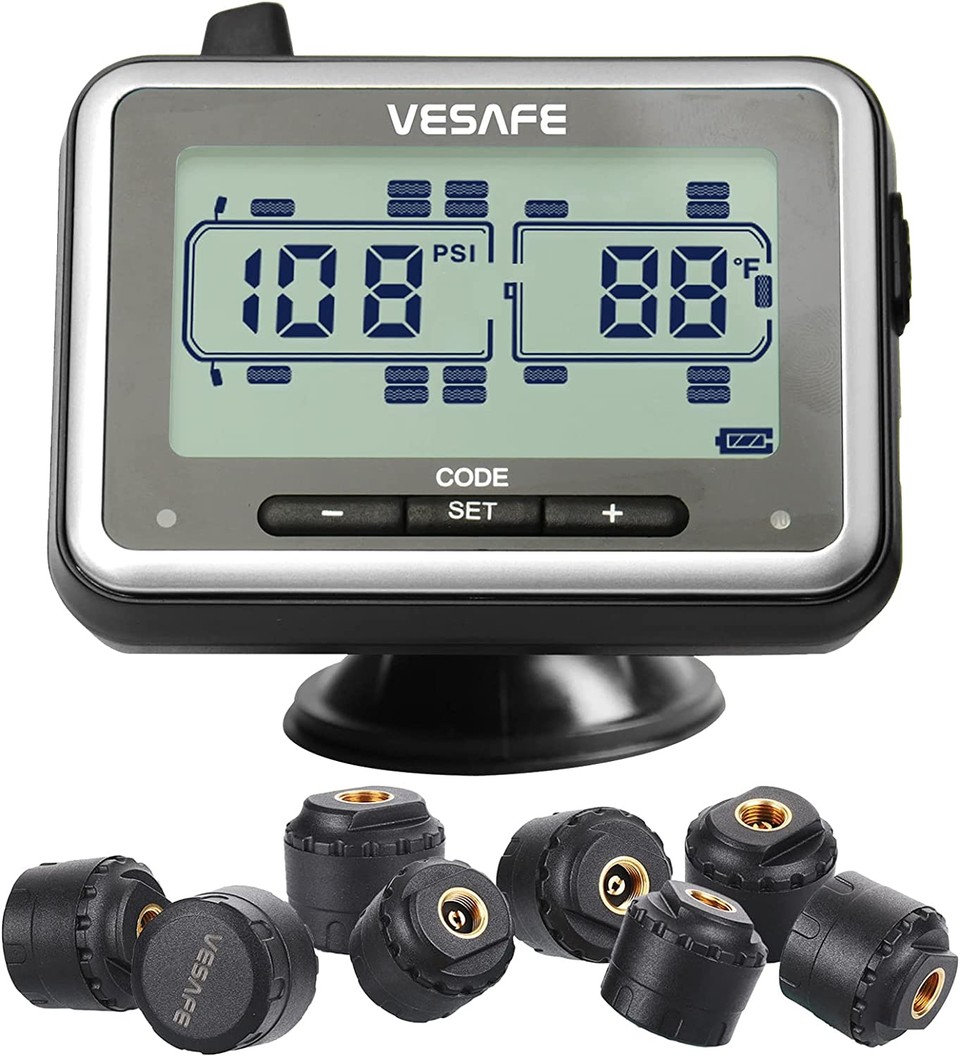 VESAFE Universal TPMS with Full-Color Display
This universal TPMS is designed to be compatible with most vehicles on the market. It has a full-color display that can show real-time tire pressure and temperature readings. Supported by 2-year battery life and 5 alarm modes, it can keep the driver alerted if there's anything wrong with the tires and therefore ensures driving safety. In addition, the 4 tire pressure sensors are waterproof and resistant to vibrations and impacts.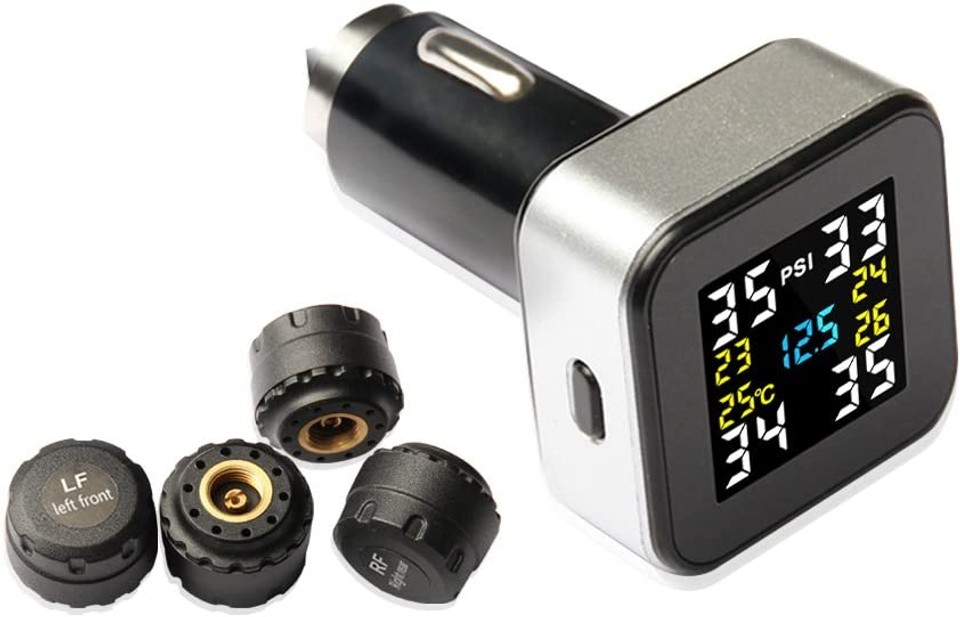 Watch Amazon Live Every Tuesday Evening 7:00-8:00pm PST
If you want to see more deals on Amazon, please follow Deal Stories on Amazon, and watch our Amazon live streaming every Tuesday evening from 7:00pm to 8:00pm PST.
Media Contact
Company Name: Deal KingKong
Contact Person: Yang He
Email: Send Email
Country: Canada
Website: www.dealkingkong.com