The 24th China Fisheries & Seafood Expo Successfully Closed, Minze Longyangxia Bursting with Popularity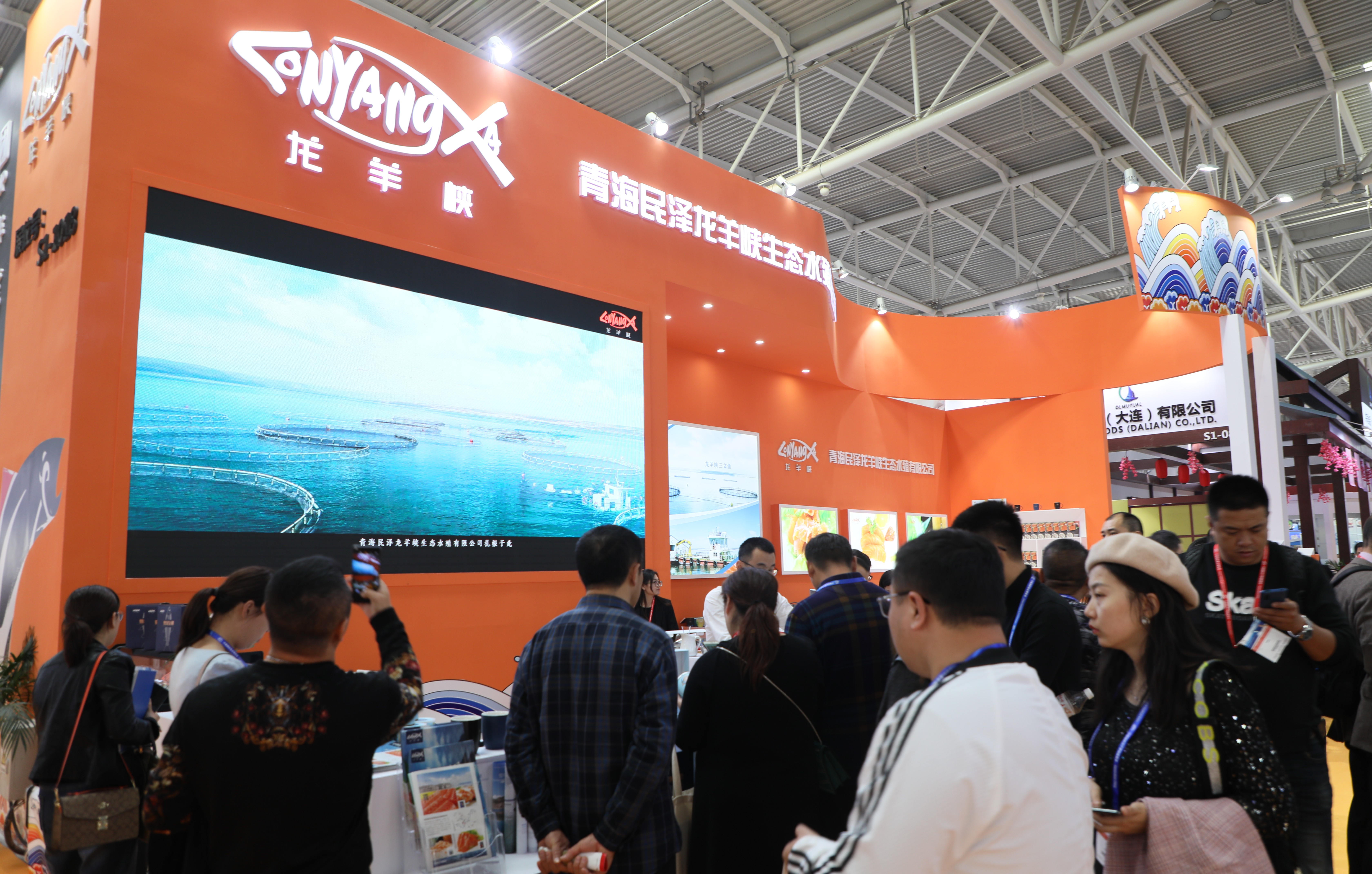 On November 1, the 24th China Fisheries & Seafood Expo, which lasted three days, came to a successful end in Qingdao. As the world's largest professional trade exhibition of aquatic products, China Fisheries & Seafood Expo was not only an important platform for Sino-foreign fishery exchange and cooperation, but also made outstanding contributions to the trade development of world aquatic products.
The exhibition covered several major sectors, including marine fishing products, aquaculture products, aquaculture equipment and technology, aquaculture processing and refrigeration equipment and fresh cold logistics chain. A total of 35 exhibition groups from home and abroad participated in the exhibition, covering an area of more than 100000 square meters. More than 1600 enterprises from 53 countries gathered together to celebrate one of the most important events in the world's aquatic industry.
During the Expo, Chinese and foreign exhibitors showed their talents. China, Norway, Chile, Canada, New Zealand, Russia, the United States, Ireland, Iceland, Japan, Peru and other major fishing countries and their enterprises, while exhibiting their unique aquatic products, presented a visual feast on the characteristics of the country's humanities, arts, customs, etc. This action let the vistors more directly appreciate the high-quality aquatic products at home and abroad. Due to the excellent design, Minze Longyangxia has burst with popularity.
Qinghai Minze Longyangxia Ecological Aquaculture Co, Ltd (QLEA) is specialized in green aquaculture, processing and marketing of superior cold-water fish. With integration of breeding, aquaculture, production, processing and marketing in whole industrial chain to begin taking shape, Longyangxia rainbow trout is the leading domestic rainbow trout enterprise and the leading farming enterprise for rainbow trout and trout with excellent product quality in Asia.
At this exhibition, The QLEA brought a wealth of product display, rainbow trout, chilled rainbow trout, smoked rainbow trout and other products, has been the support of international market buyers.
The QLEA's booth was crowded with domestic and foreign buyers and exhibitors, they conducted in-depth exchanges and negotiations on rainbow trout-related topics, both sides have been very fruitful.
The safety and freshness of Longyangxia rainbow trout is guaranteed by Green Food certification and HACCP Food Safety Management System certification. As a landmark specialty and famous brand on Qinghai-Tibet Plateau, The brand "Longyangxia" has not only achieved the "three identical" standards of "same line, same standard, same quality" which is put forward by AQSIQ, but has also realized "six identical" standards of "the same fish fries" and "the same fish feed". "same farm", "same production-line", "same standard", "same quality".
Variety of rainbow trout dishes, professional industry exchanges between personnel, as well as orange-based, including different rainbow trout cultural elements of the booth design, have received the same praise from the exhibiting audience.
The 24th Qingdao Fisheries Expo is temporarily over, but the development of global fisheries will not stop. Looking back on the 70-year history of Chinese fishery, China have always adhered to ecological green sustainable development. We firmly believe that the future of China's fisheries will certainly create greater glory.
Media Contact
Company Name: Lingrong Culture
Contact Person: Wang Yurong
Email: Send Email
Phone: 2134007851
Address:3185 Wilshire blvd
City: Los Angeles
State: CA
Country: United States
Website: www.lingrongculture.com